Community is at the heart of what we do in North & East,  we remain an association that works hard looking after the neighbourhoods where we have homes.  We strive continuously with our tenants to support the development of vibrant, sustainable communities.
On this page you can check out any upcoming events in your area, enter our competitions and send on any suggestions for events and activities in your area.
Upcoming Events
An Chearnog Coffee Morning.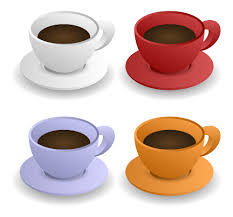 Every month  a coffee morning is held in the estate office in An Chearnog between 10am - 12pm
 Ring or email the office to check when the next one is on and feel free to pop over and get to know your neighbours and talk over any queries you may have with Housing Officer Jackie Knight
.
 Activities
 Actvities are held on our estates at various times throughout the year.
 Details of upcoming  activites in all our communities will  be  posted here or you can ask your Housing Officer for more  information. If you are unsure who your Housing Officer is you can check here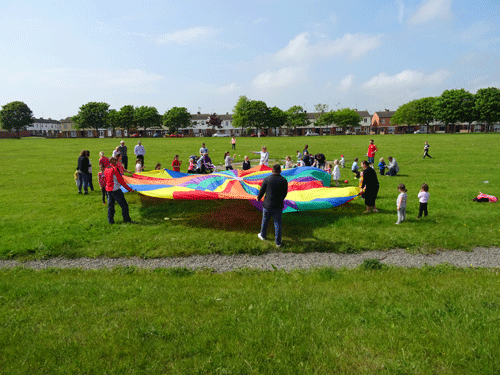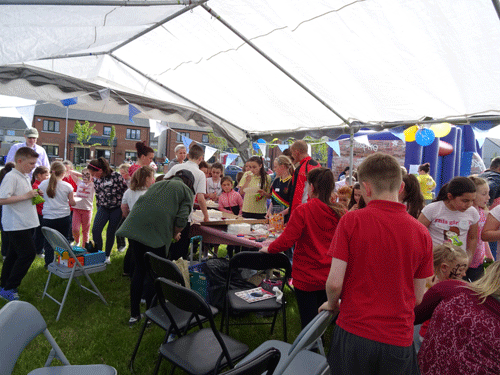 Competitions
We currently run 2 competitions  throughout the year;
North & East Blooming Garden Competition
Every year here at North & East we run a Gardening Competition. There are four different categories in the competition covering all types of garden, meaning that each and every one of our tenants can enter.
If you live in an apartment and only have a small balcony, you could enter the Best Garden in a Small Space category.
If you're in a house with a front garden, back garden or both you could enter in to our Best Individual Garden catergory.
If you're trying your hand at gardening for the first time you could focus your attention on one thing and enter into our Best Hanging Basket category. 
In 2018 we have a new category Best green fingered youth - children displaying their plants, fruit, vegetables or maybe a fairy garden?  (This category will be awarded by the Housing Officer and not open to public vote)
We are looking or entries now and votes  will be  counted out in real time, right here on the website.
Have a look at a few of our entries from last year to get some inspiration!
Christmas Card Competition
The Christmas Card Competition comes but once a year at North & East and we encourage our tenants of all ages with any artistic flare to enter into it. There is a category for all up and coming artists under 10 years of age, a category for all you guys over 10 years of age and finally a category for adults too.
The prize for the winners in each category is that their art will feature on the Christmas cards that we send out to our tenants and the people we work with throughout the entire year. Which is quite a lot of cards! Have a look at our winners from last year to see just how good these artists are.