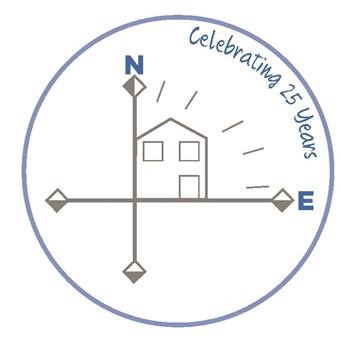 North & East Housing Association  CLG (North & East) was incorporated in 1993 having been established the previous year by a small number of volunteers. North & East has developed from a small-scale, mainly voluntary organisation into a well-established housing provider with a proven track record in the delivery of high-quality homes, comprehensive housing services and tenant supports.
North & East believes that everyone has a right to a quality home within the community. We strive to achieve this objective by working in partnership with local authorities as well as community and voluntary organisations.
Our first housing development comprised 12 homes in Killegland in Ashbourne in 1995; this was followed by 22 homes in Blackthorn Grove in Kells in 2000.  We currently have over 470 homes in management. We are primarily a general needs housing provider and all the families and persons that we house are approved applicants from the local authority housing waiting lists. We provide housing that meets a wide spectrum of needs, including families, older people, homeless households and people with physical and learning disabilities.
We continuously strive to innovate in the areas of housing design and maintenance. We constantly review our services and procedures against the sector to ensure best practice. Community is at the heart of what we do, we remain an Association that works hard looking after the neighbourhoods where we have homes and we strive continuously with our tenants to support the development of vibrant, sustainable communities